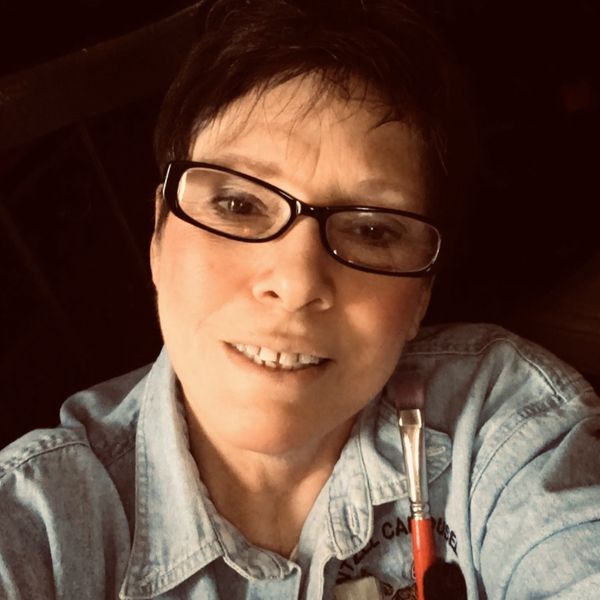 Ellen Stouffer
Ellen Stouffer, a double major in art education and fine arts, has taught art for 25 years to children in grades 1-12, in private lessons, and in a summer art program that she helped to develop.
"Working with teachers to incorporate art into all disciplines was one of my main approaches to teaching art," Stouffer said. "I'm still involved with the learning experiences of kids and with special projects for seniors."
Stouffer's professional career began in 1984 with Lang Graphics, where she created a calendar with her sampler designs. She has created work for Leanin' Tree, Andrews McMeel Publishing, Legacy Publishing, Ceaco Puzzles, and other companies. Stouffer has also created artwork for numerous calendars, featuring her samplers and other imagery, and other products that are sold on every continent.
She has published two books, Country Cross-Stitch Designs and A Country Sampler of Simple Blessings by Peg Short and Ellen Stouffer.
Stouffer displays a wide range of subjects and styles in her paintings, but is best known worldwide for her sampler paintings. Her artwork ranges from fun and whimsical to touching and heartfelt as well as historical and commemorative. Some of her art reflects her desire to express God's words through her painting images.
She lives with her husband Bill in an 1848 Gothic cottage called "Never Finished." "It was the home of Bill's father and grandfather before him," Stouffer said.
They share their home with assorted outdoor critters and their three household cats. Bill, an artist, has planted hundreds of trees that form a backdrop for Stouffer's visual world and artistic stimulation.
Regarding her life as an artist, Stouffer said, "Every day seems to be better, filled with more hope, more joy, and a deeper appreciation for family, friends, and the miraculous gifts from God."