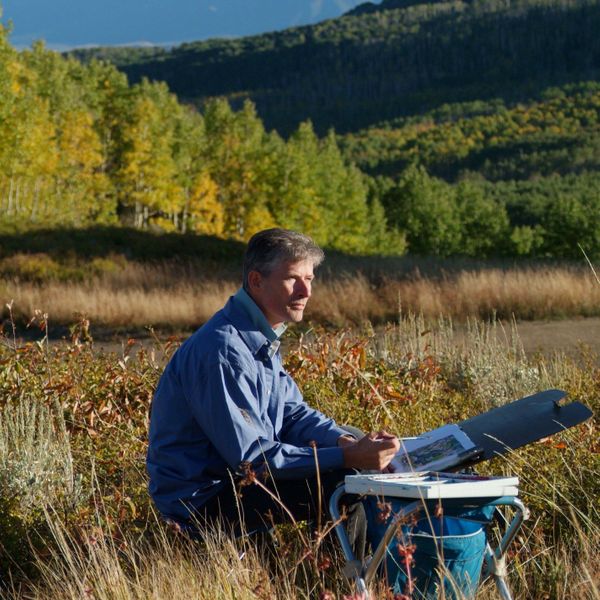 Bradley Clark
Bradley Clark has painted professionally for more than 30 years.
As a traditional watercolor painter, Clark designs images in his studio that are realistic and decorative. He also paints en plein air to capture gardens and scenery, balancing the controlled and accidental processes that make watercolors unique.
"I'm inspired by gardens and landscapes I seek out in my travels," says Clark. "I'm a lucky man doing what I love."
Born and raised in the big landscapes and farmland of Idaho, Clark's favorite subjects include mountains, gardens, lakes, seasides, and Christmas. He graduated from the Art Center College of Design. After marrying classmate Cynthia Watts, the couple moved to New York City to pursue art careers. Married for 37 years with three children, Clark and his wife now live in downtown Salt Lake City, Utah. Clark devotes time to his other passion, vocal music, as a singer with the Mormon Tabernacle Choir and Utah Symphony Chorus.
Clark's work has been recognized by the Art Directors Club of New York, and featured in Watercolor Magazine's "The Art of Business."