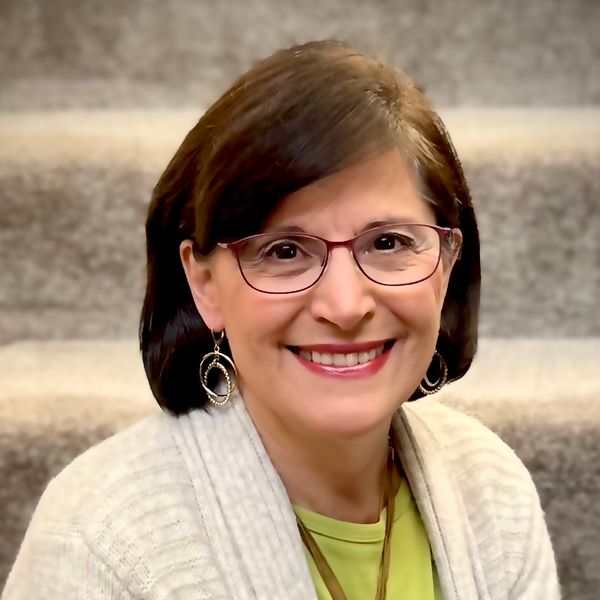 Janet Jones
Janet Jones has lived in Northeast Ohio her entire life. She and her husband have made their home in Medina County where they raised their 2 daughters, now grown.
She has been creating art for as long as she can remember, designing her first greeting card at age 7 for her nextdoor neighbor. After earning her BFA, she worked for American Greetings and eventually began freelancing. She estimates she has illustrated close to 1,000 card designs throughout her career which has spanned 4 decades. Recently, one of those designs was a finalist in the GCA Louie Awards. Cute and juvenile art have been her specialty and more recently she has enjoyed creating decorative art becoming prolific in creating her art digitally. She has created numerous fabric designs and her work can also be found on gift packaging, home décor and more.
When not in her studio creating art and painting furniture, she can be found hiking, gardening, cooking and spending time with family, especially with her precious granddaughters. She has also travelled throughout most of the US, several tropical islands and hopes to travel abroad in the near future.