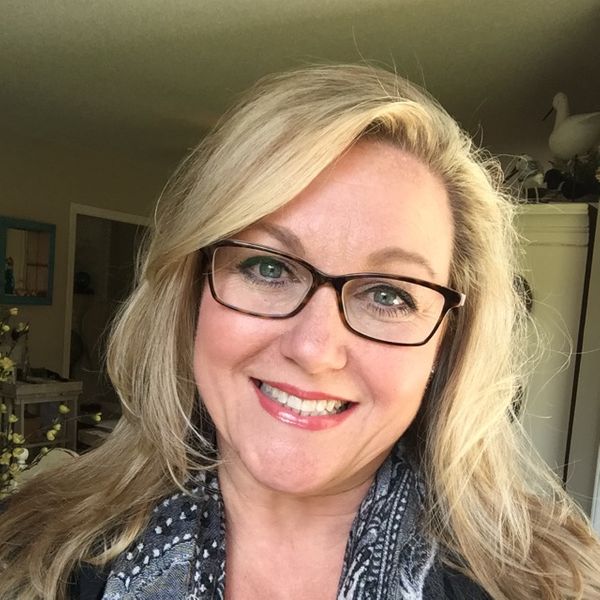 Kate McRostie
At the young age of 8 months, Kate McRostie was already spending time propped up in a hand painted high chair coloring for hours at a time. In addition to the natural talent she possesses, Kate took formal drawing lessons throughout grade and high school and attended The Atlanta College of Art where she attained a Bachelor of Fine Arts degree. Kate successfully started and ran decorative painting businesses in North Carolina, California, and Colorado as she moved around as a military spouse. Kate could not keep up with the demand for her artistic talents and set out to explore other options.
Kate's knowledge of home fashion has enabled her to turn her hand to the home décor industry with much success. In the tradition of the European muralists, Kate's style reflects the colors and textures of Tuscany, Normandy, and Provence. Placing decorative icons on sophisticated backgrounds, her patterned brushwork evokes the texture of sun-worn damask. The combination of Kate's artistic style with her ability to create collections related to current home trends allows for successful home décor and gift products sold by major retailers, specialty boutiques and e-tailers around the world.
Kate enjoys balancing work and family life with her husband and three daughters. Working out of her home studio in Wilmington, NC she continues to draw inspiration from her faith in God, life, nature and the people around her.