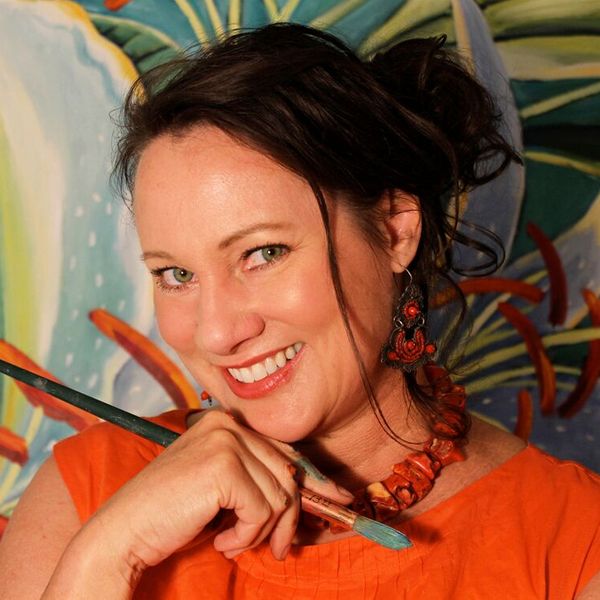 Debbie Tomassi
Debbie Tomassi is a painter, writer, illustrator and surface designer. She is an artist with a tireless imagination who creates in nearly every medium there is.
Her career began at American Greetings as a humorous writer and illustrator where she spent many years writing and illustrating thousands of greeting cards, along with having the opportunity to design a variety of many other top-selling products.
Debbie has established an enviable track record of sales, and has built a noteworthy list of clientele that includes Design Design, Inc., Smilebox, Ronnie Sellers Publishing, Leap Year Publishing, Little Brown Publishing, Madison Park Greetings, Microsoft, NobleWorks, and American Greetings / Recycled Paper Greetings.
In 2010, Debbie was awarded the highly prestigious Reuben Award for the Greeting Card Category by the National Cartoonists Society in New York City at their Annual Banquet.
Her colorful and witty collections adapt well to all types of products, from stationery and greeting cards, to gifts and novelty items, as well as home decor. Debbie creates art that will bring a touch of whimsy and style to the marketplace and have savvy customers coming back for more.
She lives and works out of her home studio in a beautifully forested area of Seattle, in the company of her husband, a cat and assorted woodland creatures. She is inspired by nature, her love of gardening, and the colorful world around her.