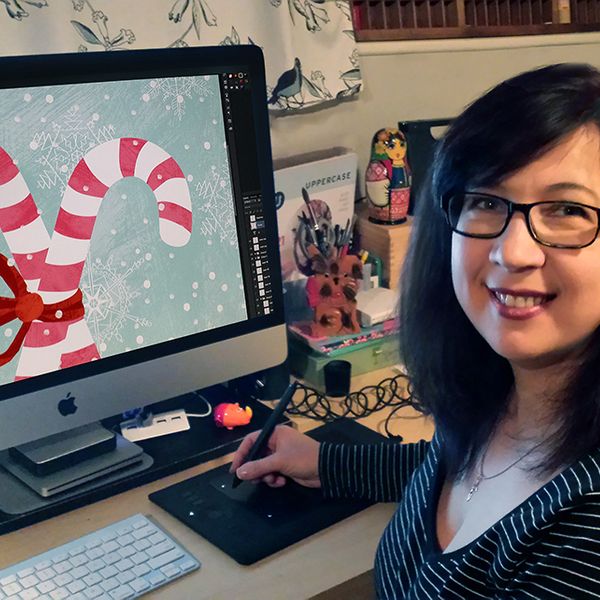 Tatyana Starikova Harris
Born in Ukraine, Tatyana earned a degree in fine arts and education and brought her career to the U.S. as an in-house artist at a gift and party goods company. Next, she moved to a graphic arts studio and began a busy freelance career in LaGrange, New York.
Starikova enjoys working in a variety of styles—from whimsical art for children to sophisticated florals. Her artistic range of style includes watercolor, painting, hand-lettering, and textural work. She brings her passion for illustration and surface pattern design to products for everyday, holidays, and special occasions. Her joyful art appears on products in tabletop, home décor, fabric, partyware, juvenile apparel, gift, and stationery markets.
"I believe that art for products is not just for decoration," says Starikova. "It's for celebrating the little and big moments in our lives, for making memories, expressing our taste, making statements about who we are…When creating a new design, I love to imagine what it might become: The face of someone's favorite coffee mug, a pattern on a tablecloth at a family gathering, or an image on a nurse's scrub that could make a child smile. Thinking about it leads me to many new ideas and gives my art purpose."