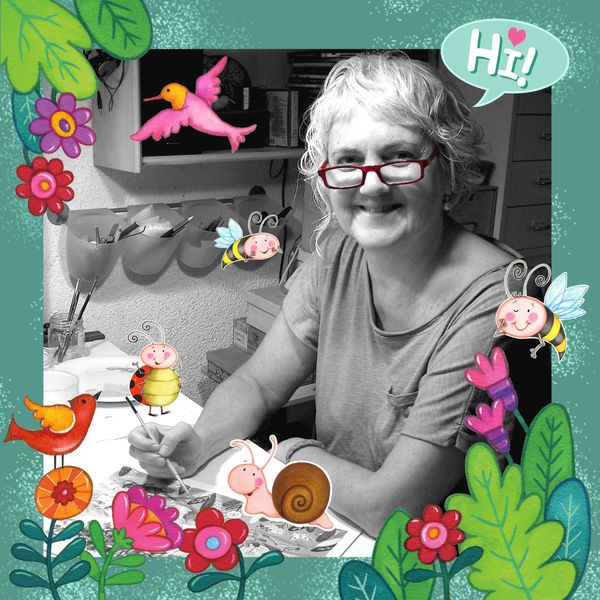 Gemma Font Roca
Gemma Font Roca
Based in Barcelona, Spain, Gemma Font Roca was raised in a family of artists. Her childhood interest in art flourished after winning a major art prize as a teenager. Today, Gemma uses gouache, crayon, collage, and digital retouching in her illustrations and designs. She began working early in her career with a children's book artist, who taught her about the profession. Next, she worked with children's book editors and publishers throughout Spain and Europe.
Gemma also worked for a company that specialized in clothing pattern design for children and sold its designs to U.S. clients. She has more than a decade's worth of experience as a freelance artist for a stationery company that exports worldwide. Gemma's illustrations include Christmas designs and other work for greeting cards, wrapping paper, birthday-themed items, and other products.
Her work shifted in 2014 to children's book illustrations and other projects. She illustrated El ingenio de las hadas (The Wit of Fairies), written by Judit Pérez and published in 2018. Roca's latest book is "¿Quién es Quién?" (Editorial Picarona, Barcelona) a book-game designed to teach young readers. The book is the first entirely created by Roca as an author, designer and illustrator. In recent years, her artwork has been licensed by children's book publishers in the U.S., Spain, and China.