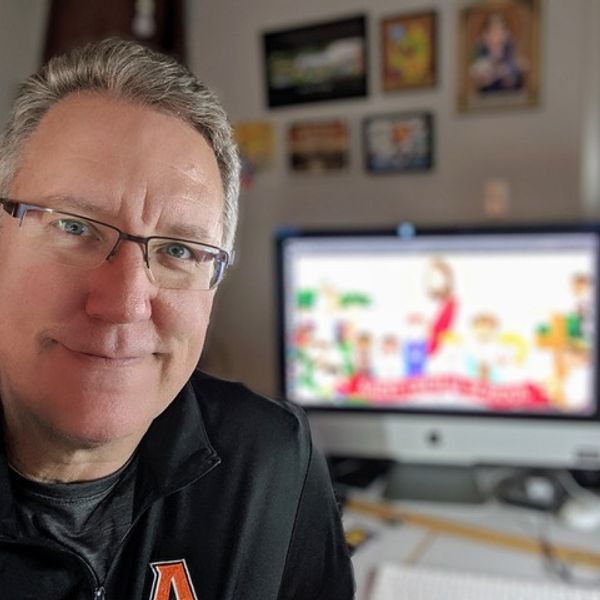 Tim Read
Tim Read grew up on a small farm in rural Illinois. Rather than become a farmer, Read wanted to be an artist. He doesn't remember a time when he wanted to be anything else. His ability to capture the silly nature of his subjects served him well over the years as a caricaturist, cartoonist, and children's illustrator. Read's artistic intention is to bring a smile to the faces of his audience. His colorful, light-hearted style can brighten any product or publication.
He has created illustrations since the Eighties for print and web clients across the United States. In 2012, Read published the first title of his popular kids book series, My Very Silly Monster. His skills as a children's illustrator soon became highly sought-after in the self-publishing market.
Read has also created several murals at schools and libraries across the Midwest. He lives in Ames, IA, with his wife and four children. When he is not in his studio, Read volunteers for local scouting, his kids' school, and his family church.
http://www.timread.com/