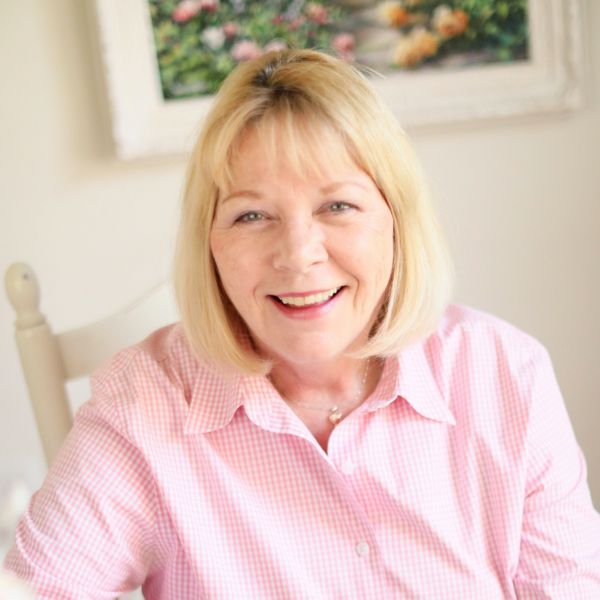 Susan Rios
Within the art world, the work of Susan Rios immediately conjures distinct images: serene settings, inviting rooms, lush gardens, quiet seas, beckoning paths filled with flowers… Rios's alluring style is evident in her paintings. We are drawn in by the tranquility and peace depicted in her work, uplifted both visually and emotionally, as if Rios has invited us into ideal places, allowing us to linger there, partaking of each scene. Rios resides in Southern California, in rooms that resemble the images she paints. Many people and references in her life become subjects in her paintings – daughter Olivia, granddaughter Rose, her dog Annie, furnishings, collectibles, pillows, and ubiquitous bouquets of flowers gathered from year-round gardens.
Rios is a professional artist and practical businesswoman who has built businesses around her art from the ground up with integrity and a commitment to her collectors.
As a fine artist for over 35 years, Rios now sells her work via her website and Etsy store. She prefers working personally with patrons and collectors. Much of her current work includes creating commissions. She actively licenses her images, a relatively fresh territory for an artist who has accomplished so many of her career goals.
"I have a career built on gratitude," Rios says. "It's kind of amazing to create images no one has seen before, and have people purchase and enjoy them. I never take it for granted, and I can't imagine doing anything else."