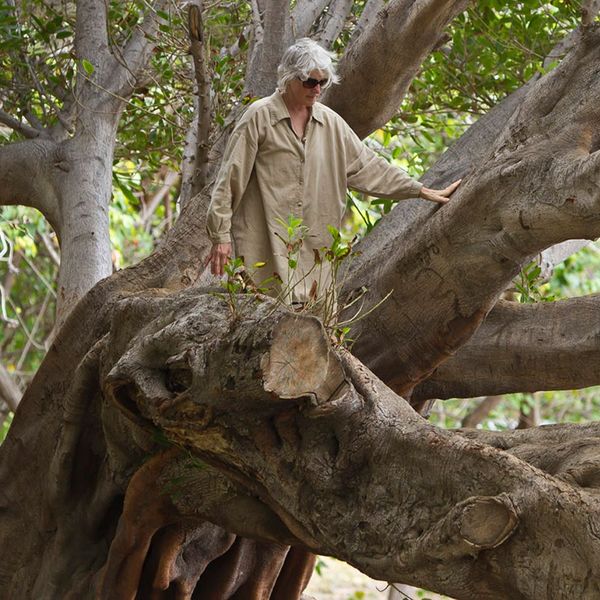 Diana Magnuson
Artist Diana Magnuson has illustrated 100 childrens' books. As a gallery artist, Magnuson produced drawings for Dragonlance (Dungeons and Dragons) and architectural ads for Johnson Controls.
Pencil and brush imbue her characters' personalities with a sense of intimacy: Touching the beaver, running with wolves, hearing whispers and thoughts, swimming under the sea, and flying with eagles. Her fingertips know the bear's teeth, lizard's skin, the bark on a tree. Sometimes the image draws itself. Sometimes they argue – a lot.
Perhaps this knowledge is drawn from her youth in Minnesota, where she played tackle football, climbed trees, and drew magical worlds of elves and wild animals. Inspiration also sprang from her travels. Magnuson has lived and worked in Minnesota, Africa, Germany, Illinois, Wisconsin, Washington, and Oregon.
Today Magnuson resides with her husband and their dog, Annwyn, in Marquette, Michigan, a quick walk from Lake Superior. Michigan's vast lakes, cliffs, and woods are sources of inspiration. Entering the woods, Magnuson feels and expresses nature's richness and healing qualities when "forest bathing." Her allegorical interpretations of nature, fantasy, myth, spiritual life, and writing bring joy.
Magnuson studied art and German at Gustavus Adolphus College and earned a Master of Fine Arts degree with a focus in illustration at Syracuse University. She taught illustration at Northern Michigan University in Marquette, presented her books at schools in four states, and mentored at-risk youth in creating their personal allegorical portraits. Magnuson says, "It is a joy to create in a field striving to benefit children, and keeping a child's joy of discovery and curiosity in her painting and drawing, as part of a delightful ongoing education."
dianamagnuson.com