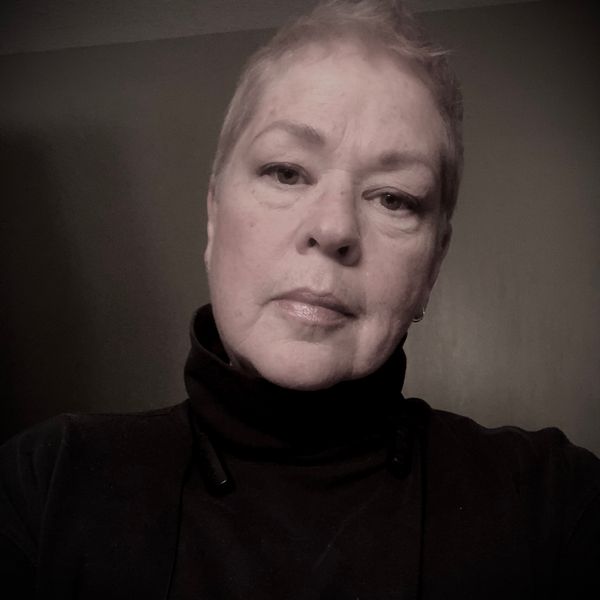 Janice Tanton
Janice Tanton is an interdisciplinary artist, with a focus on painting. She launched her own art, publishing and design company in 1989. Tanton maintains a wide network for her art and illustration throughout North America, securing major corporate accounts and licensing opportunities while operating two commercial galleries and a design/fine art studio. Her work resides in numerous and significant corporate and private collections across the globe.
She is an Alumna of Distinction from Durham College, also studying at the University of Windsor BFA (Acting) and serves as Teaching Artist In Residence at Banff Centre for Arts & Creativity.
Tanton moved with her family to Treaty 7 Territory (Alberta) in 2005. Through her personal, professional, and community-based work, she has built strong relationships with indigenous communities and leaders across Canada.
Seeking to reconcile the wide spectrum of diversity within her communities and families, Tanton's artwork breaks new ground by exploring the intersection of collaborative cross-cultural arts practices to strengthen relationships. Her work focuses on artfully discovering colourful contemporary threads of commonality woven within the remarkable diversity of our species.
She explores the reconciliation of a wide gamut of multiplicity within her social and personal environments. Utilizing a varied colour palette, Tanton masterfully highlights imagery and historical chronicles with a gentle approach to line and form. Altering between highly-textured pieces and lustrous pigments, the artist's work speaks to an endearment for imaginative exploration of highly particular subject matter. Containing a slightly ethereal element of softness, occasionally offset with vibrant contrast, Tanton's engaging work presents an air of relatability and understanding. Her artwork has garnered a highly-lauded reputation for its resonance with viewers across North America.