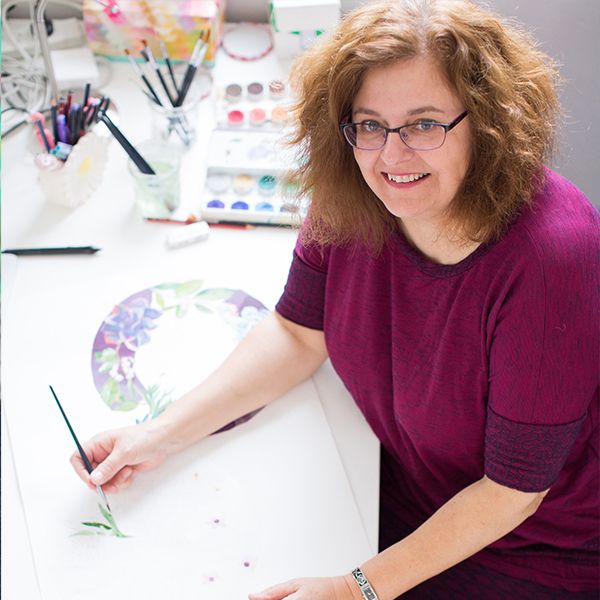 Daniela Glassop
Daniela Glassop is an illustrator, painter and surface designer.
Daniela still remembers how wonderful it was when she received a gift of 72 artist-quality pencils as a child. She still loves to draw and play with colour but prefers gouache, watercolour or digital techniques. Daniela's designs are based on flora, fauna, everyday life, imagined worlds and nostalgia to convey a sense of beauty and optimism. Daniela aims to make the ordinary extraordinary and create designs to help brighten someone's day or surroundings. Joyful, painterly, and vibrant are words often used to describe her style.
Her surface design can be found on textiles, wallpaper, home decor items and greeting cards.
Daniela has worked in Sydney as a graphic designer and illustrator and as a Lecturer teaching graphic design and illustration subjects at The University of Newcastle. Daniela has been freelancing since 2014.
For Daniela, nature, beauty and creativity are the necessities of life. She lives and works in Newcastle, Australia, with her husband, two sons and two cats.
Website: https://danielaglassop.com/ Instagram: https://www.instagram.com/danielaglassop Linkedin: www.linkedin.com/pub/daniela-glassop/36/a54/b32