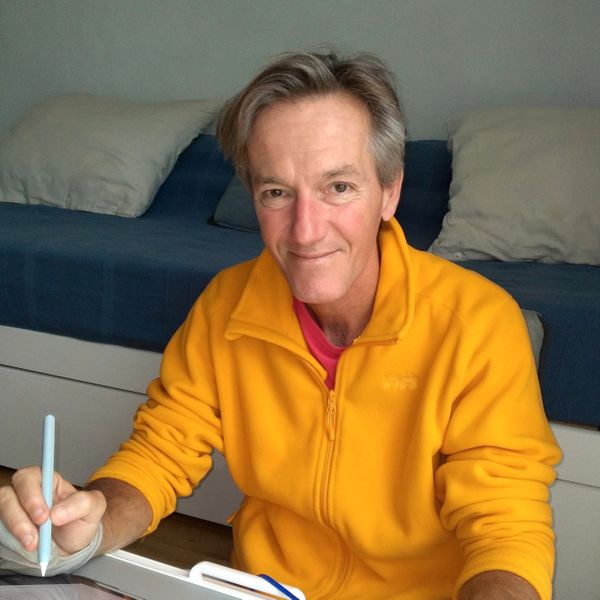 Emanuele Scanziani
Born in Milan, Italy, Emanuele Scanziani descended from an artistic family. He quickly grew involved with the family's graphic design enterprise by the age of 16 by illustrating childrens' books, cartoon strips, season's greetings cards, and other works. He relocated to India in 1995 in pursuit of a deeper meaning to his life, and lived there for the next 27 years.
A constant search for the beauty, joy, and truth hidden behind ordinary life became his muse. He developed his own style, mainly drawing inspiration from daily life, nature, and Sri Aurobindo's epic poem "Savitri," a tale of the search for a truth that is All-Love.
Scanziani has worked in various art mediums such as paintings on stone, canvas, cartoons, animations, and illustrations on iPad Pro. He published more than 40 books and short animation movies, and participated in many environmental, social, and educational projects. Tara Books India published several of his titles, including one that won an award in the United States. Now he lives in Brittany, France, and plunges anew in the world of licensing images, bringing together his many skills for the joy of all.